Lesage, Reynolds and Welter Co Ltd
Handling your personal or business finances doesn't have to be a hassle. If your finances are important to you, trust in the expert accountants at Lesage, Reynolds and Welter Co Ltd to provide accurate and reliable accounting, payroll and tax services.
Accounting Services in Albertville, MN
When it comes to your finances, it's important to make sure these sensitive matters are being handled by someone you trust. At Lesage, Reynolds and Welter Co Ltd, we understand what it takes to manage your personal or business accounting with professionalism, integrity and care. With decades of financial expertise, our team of certified accountants is one of the best in Albertville, MN. Our trained professionals are thorough, precise and treat your financial matters as if they were our own, ensuring nothing but the highest quality work at all times. It pays to trust a professional with our level of care in any aspect of life—so why not put the same trust in someone when it comes to your finances?
Whether you need assistance with personal or business bookkeeping, payroll, accounting or taxes, Lesage, Reynolds and Welter Co Ltd is here to help.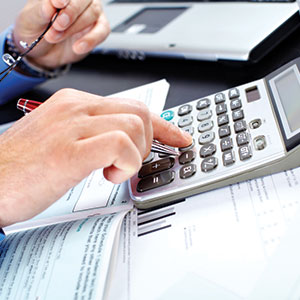 As members of multiple state and national CPA organizations, our employees are required to constantly continue their accounting and tax education. This means that our customers can rest assured knowing their financial matters are being handled using the most up-to-date information and technology. Before considering bringing your business to a less experienced firm, see why our customers have been trusting Lesage, Reynolds and Welter Co Ltd to manage their finances for years:
We are Certified Public Accountants and Enrolled Tax Preparation Agents with the IRS.
We offer more than 100 years of combined accounting experience.
We're happy to help Albertville, MN residents address any personal or professional finance questions.
Our accountants can help you maximize your income tax return and plan for future returns throughout the year.
We offer accurate bookkeeping, payroll and accounting services.
Providing Tax, Accounting, Bookkeeping, and payroll service to our neighbors in:
Albertville, MN
Eden Valley, MN
Wright County, MN
St. Michael, MN
Dayton, MN
Otsego, MN
Hanover, MN
Monticello, MN
Big Lake, MN
Elk River, MN
Ramsey, MN
Buffalo, MN
Hennepin County, MN
Carver County, MN
McLeod County, MN
Meeker County, MN
Stearns County, MN
Sherburne County, MN